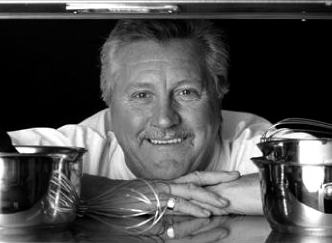 This evening I am interviewing the legendary chef Brian Turner CBE. Brian spent his early career with The Savoy before gaining a Michelin star at the Capital Hotel. In the earlier days of celebrity chef stardom, his name became synonymous with Richard and Judy on This Morning, when it was filmed out of Liverpool Docks.
He was an original presenter on Ready Steady Cook, the forerunner to many chef television programs. His contribution to the industry has been immense. I remember standing in for him on those early This Morning program on more than thirty occasions and later doing a number of TV cookery demonstrations with him.
He has been a big inspiration to me but also to many others. For the past decade he has chaired the Royal Academy of Culinary Arts, our trade body and of which Prince Charles is the president. For all the glory of television, he has remained a stalwart of the academy. I'm looking forward this evening to grilling him on the early days and his views on the industry today.
-Paul